It's the first day of Winter on the Gold Coast.Time to update your decor to make your Sphere apartment feel nice and cosy!
Here are three ways top do just that!

Blankets and Pillows
Trade in your lightweight cotton throws for woolen blankets or fluffy fleece!  For your pillows, swap the covers over for something made of a soft warm material like fur, suede or a knit.  This throw is from target.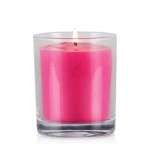 Candles and Scent
Arrange a cluster of candles of different heights on a coffee table. The glow of the candles will make your home feel warmer. Remember to never leave open flames unattended. If you like scented candles, fragrances like cinnamon and sandalwood are nice for Winter. Place your citrus scents away until next Summer. This candle is from Dusk.
Mirrors
With natural light fading, it might be time to invest in a large hanging or leaning mirror that reflects the light. You can buy a mirror at one of the department or specialty stores at Pacific Fair, only a short tram ride away.
All the best with your Winter styling!
The Sphere Gold Coast Team