Updated 11th November, 2021
Rentals Gold Coast – Apply Now
If you'd like to be informed when Sphere Apartments become available for rent, please provide your details below.
Our rentals Gold Coast are conveniently located in easy walking distance to the Gold Coast University Hospital and Griffith University Gold Coast Campus. Shops, restaurants and essential services are also within an easy walk but just a short drive away is the Pacific Ocean and all the Gold Coast waterfront has to offer. Please apply for one of our rentals Gold Coast and we will get in contact with you promptly.
Sphere Rentals Gold Coast have both furnished or unfurnished, 1, 2 or 3 bedroom units available. Our wide range means you're highly likely to find the particular size unit you're looking for. If you are not sure which ones are best for you or your family, have a browse through the selection of units we have available below or give us a call on 07 5532 3144.
Renting Now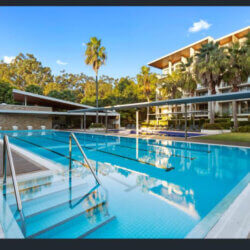 $520 per week
Number of Bedrooms 2 Number of Bathrooms 2 Number of Carports 2 Yes
Two bedroom furnished apartment available in February 2022, date yet to be confirmed. Not available for inspection at the moment.
Register Your Interest
If you are interested in renting a unit at Sphere Gold Coast to live or just for Gold Coast University Accommodation, please fill in the form below and we will get back to you ASAP!
Sphere Rentals Gold Coast | Terms & Conditions
I understand that by registering my interest I consent Sphere Management Services, contacting me using the numbers and other information I have provided, for an indefinite period.
I understand that Sphere Management Services will use this information to provide me with offers issued by Sphere Management Services and otherwise keep the information I have provided in accordance with Sphere Management Services' Privacy Policy.
I understand that when I no longer wish to allow the Sphere Management Services to use that information to contact me, I must expressly inform Sphere Management Services that I no longer wish to receive communications from them.