Our residents at Sphere have it super easy this spring – just roll out of bed, stroll down the the gym, do your workout or laps in the pool – then relax in the spa. Sounds like a holiday right?
This is the warm and comforting reality of our residents, they get resort style facilities at their front door – in the beautiful spring sunshine at this time of year.
Research shows that spending time outdoors and active is good for a person's mental health. It helps to keep stress at bay, increase self esteem and reduce anxiety. Just what you need to start your day off fresh, or end a busy day at the office and unwind.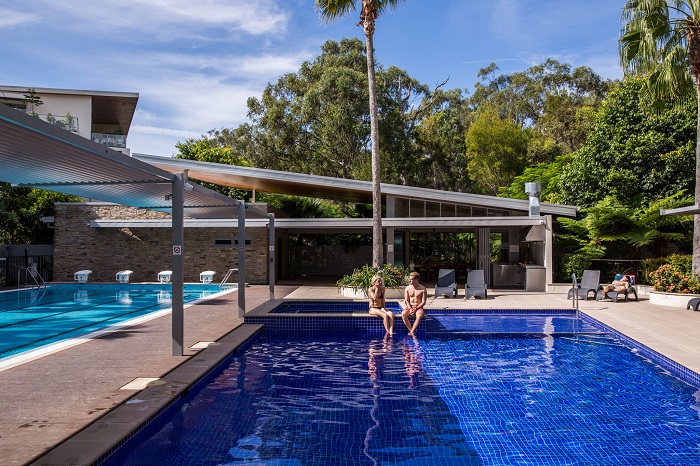 Spending more time outdoors can help your vitamin D levels increase, elevate your mood, improve your concentration and help you heal faster from that nasty winter flu.
Sphere Apartments have beautifully groomed gardens, a lap pool, recreational pools, spa and plenty of grass to relax on and perhaps have a picnic.
Could Sphere residents possibly be the most relaxed, alert, healthiest and happiest residents on the coast? We think so!
To become one of our super happy residents, check out what we have available for rent – or what we have for sale.